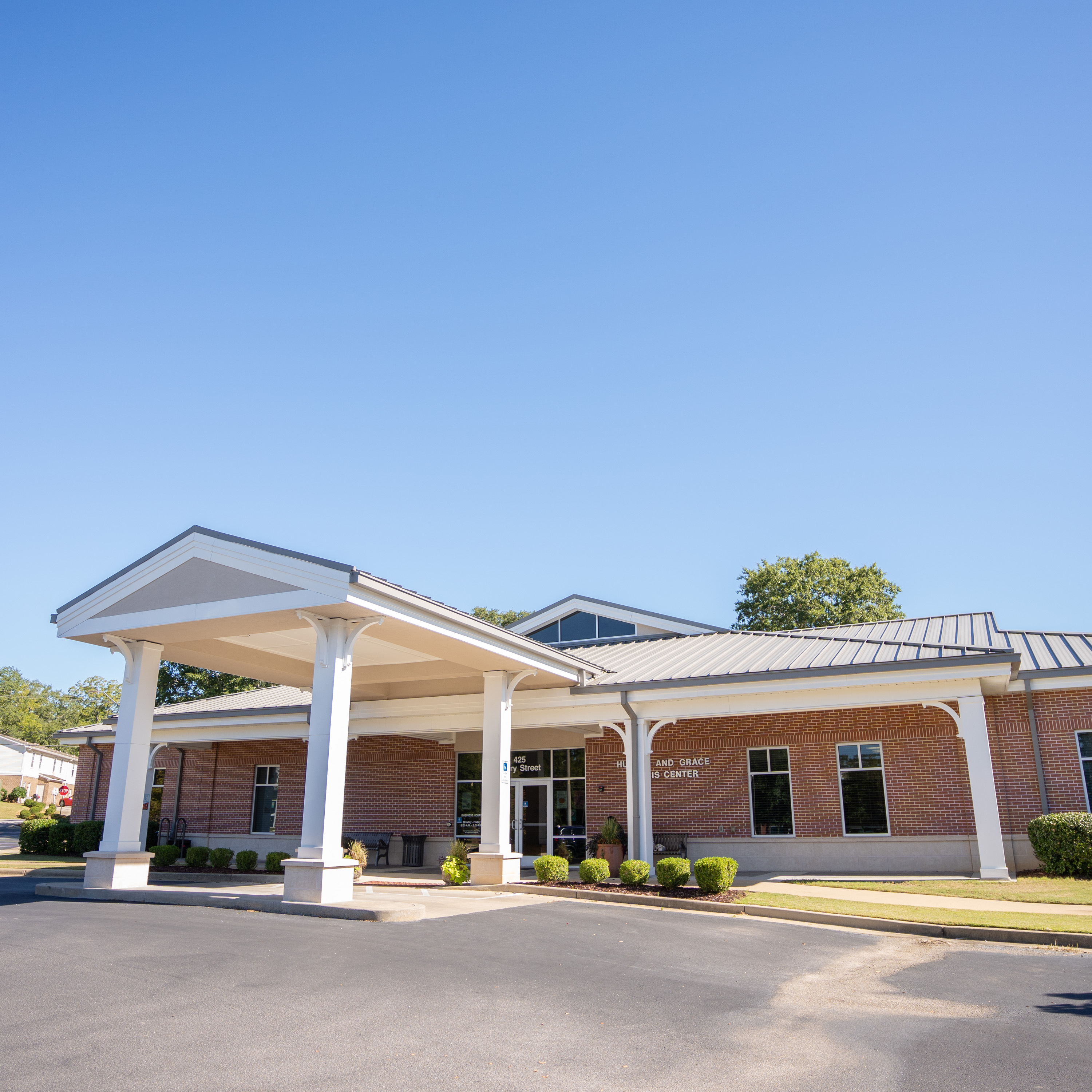 Harris Center
425 Perry St
M-F

8AM-5PM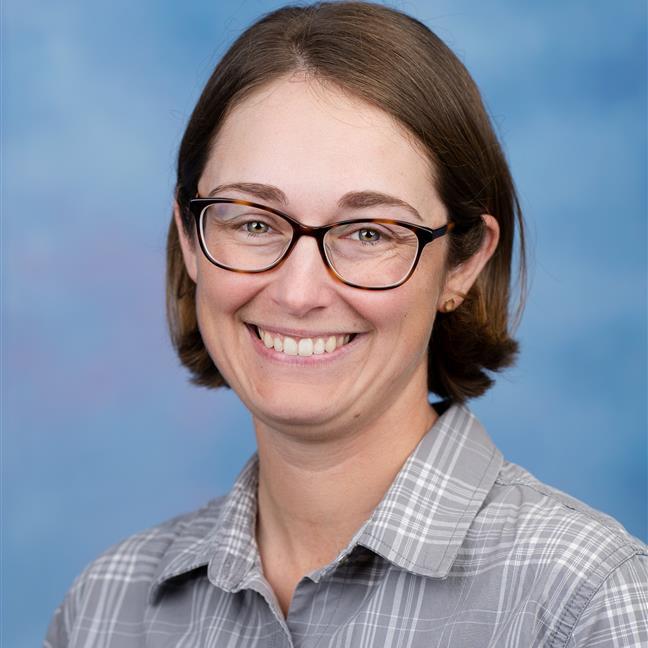 Anne Randle
Urban Forestry Specialist
City of Auburn Outstanding Tree Awards
The Outstanding Tree Awards celebrate Auburn's beautiful urban forest and its stewards. The Awards are managed by the City of Auburn Landscape and Sustainability Division and winners are selected by the Tree Commission. Nominations may be made by anyone, but trees must be located within the city limits of Auburn. The Auburn Tree Commission will recognize tree owners and nominators during the month of April when National Arbor Day is celebrated.
2022 Outstanding Tree Award Winner - Wrights Mill Road Elementary Japanese maple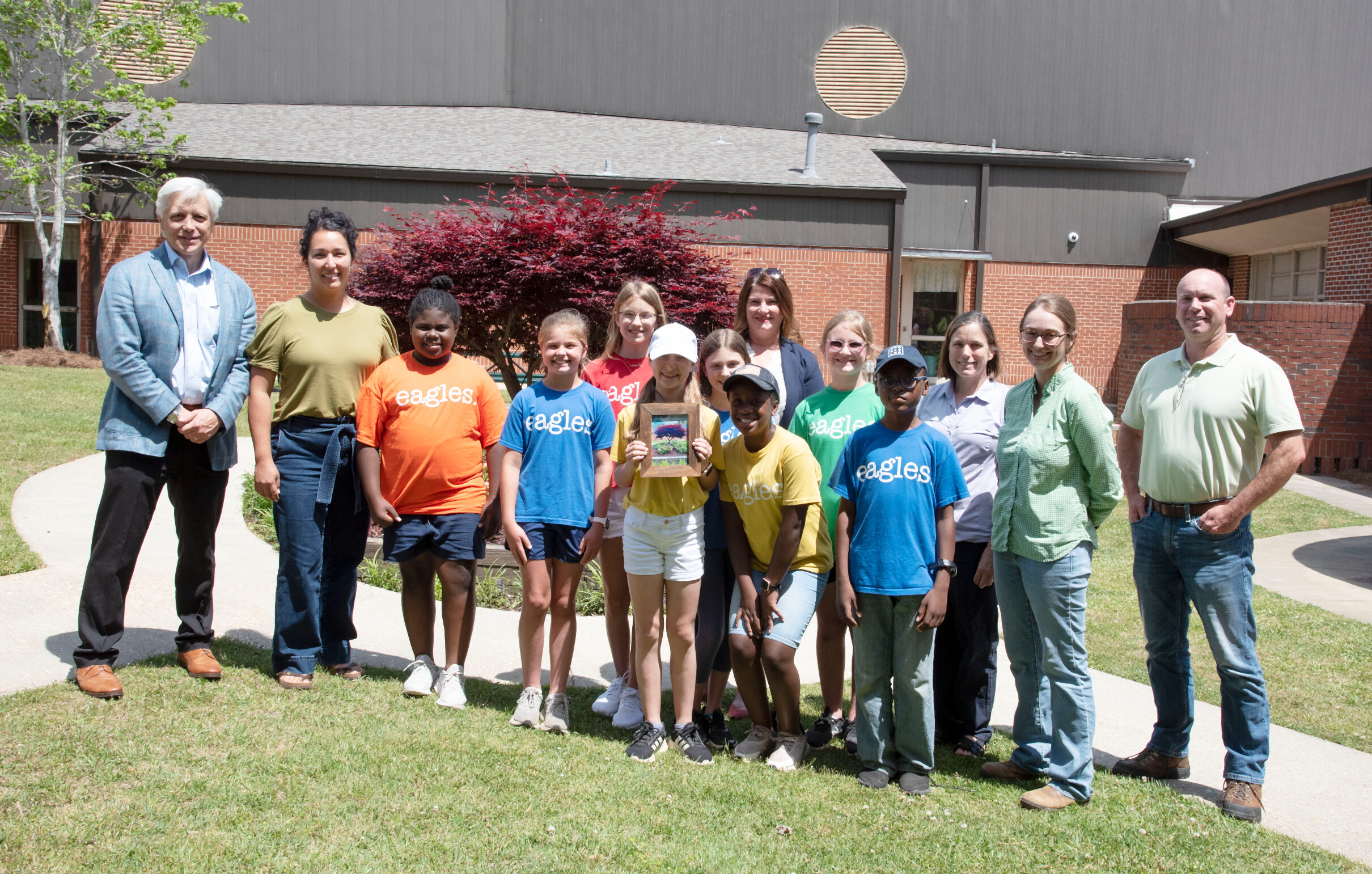 Nominated by Ms. Monica Lumpkin, this year's winning tree captured the spirit of this annual award and the importance trees play in our lives:
"This red Japanese maple is the focal point in our school courtyard. My students love to eat lunches around it on sunny days. My classroom neighbor has a bluebird nest near her window, and we usually spot the mom and dad (respectfully named Bruce and Pearl), hiding in its branches. Just the other day, I was talking to her while watching the birds, and we both mentioned the beautiful maple. I can only call it fate to come across this link to nominate an outstanding tree here in Auburn, and this one fits the bill."
2021 Outstanding Tree Award Winner - Japanese maple, Auburn University Samford Park
Pictured with Auburn University Arborist Alex Hedgepath, the Woods family, Mayor Ron Anders, and City of Auburn Arborist Anne Randle. "If you're ever on Samford Lawn near Toomer's Corner and see a little boy, about age 6, up in the Japanese maple eating fudge, he's mine," Josh Woods wrote in his submission. "On sunny weekends, he and I tend to go downtown for fudge from Auburn Popcorn Company, followed by soccer or bike riding on campus. We used to eat the fudge on the bench outside of Auburn Popcorn until about a year and a half ago when Nicholas discovered that he was finally big enough to climb the Japanese Maple. Ever since then, he has insisted on taking his fudge across the street, where he eats it while perched in the tree. It's a tradition for he and I at this point. We live in Cary Woods and have several beautiful trees in our yard (including a Japanese maple), but this one has become our favorite."
To nominate a tree:

Follow the link below to share the story about your favorite tree. Maybe it's a tree planted by your grandparents, or a tree planted to celebrate someone you love. It could just be a tree that you enjoy passing on a walk. The winning entry will capture the importance a tree can have in our lives and the role they play in making Auburn the Loveliest Village. After your application is submitted, we will contact you to request a picture of the tree.
Applications will be announced in April, the week of National Arbor Day.